Latest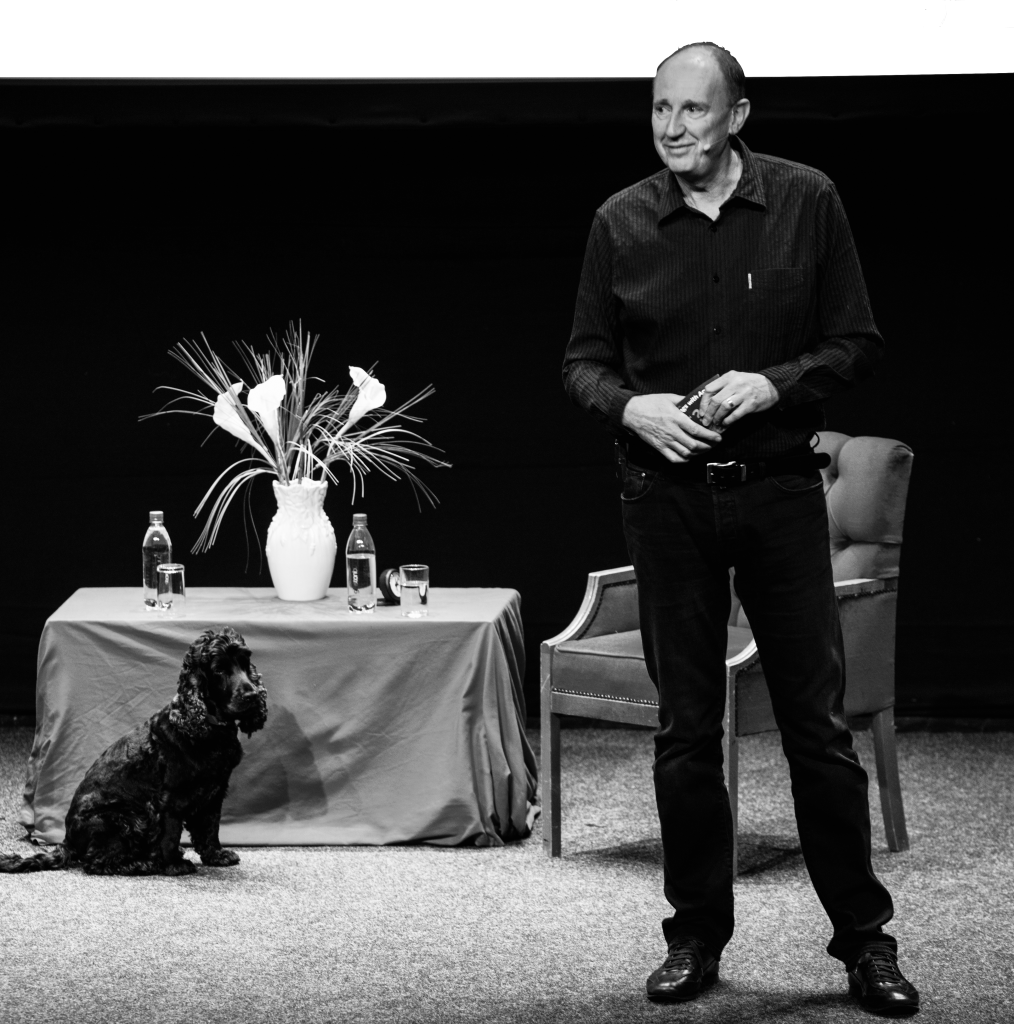 There's lots of speculation about Test Match Special returning to commentate on BBC Radio in Sri Lanka. TalkSport had first option on the deal but are reported to have pulled out. Let's hope for good news shortly. Also TMS is up for two coveted Aria awards on March 4th. We are nominated as one of the Radio Moments of the Year for our coverage of the World Cup Final, which is a public vote, and for Best Coverage of an Event. Fingers crossed
Before touring New Zealand and South Africa, it had been a very interesting autumn, spending much of it on stage with my new one-man show. I was very nervous of the prospect beforehand, always having had Tuffers or Sir Geoffrey for company on stage. You are a team and help the other through.
Funnily enough, I have discovered I am quite happy on my own. It is all up to you, you can't depend on anyone else: just focus on what you have to do.
As you can see from the photo from the Yeovil Literary Festival, I sometimes have a hairy companion on stage. Tino grew to enjoy the whole thing rather too much for my liking; strolling around the stage, going for a fuss from the audience and so on. But it is great fun and he behaves perfectly.
We will be on the road throughout 2020 and you will find all the details here, or via my Theatre page. See you there!