Latest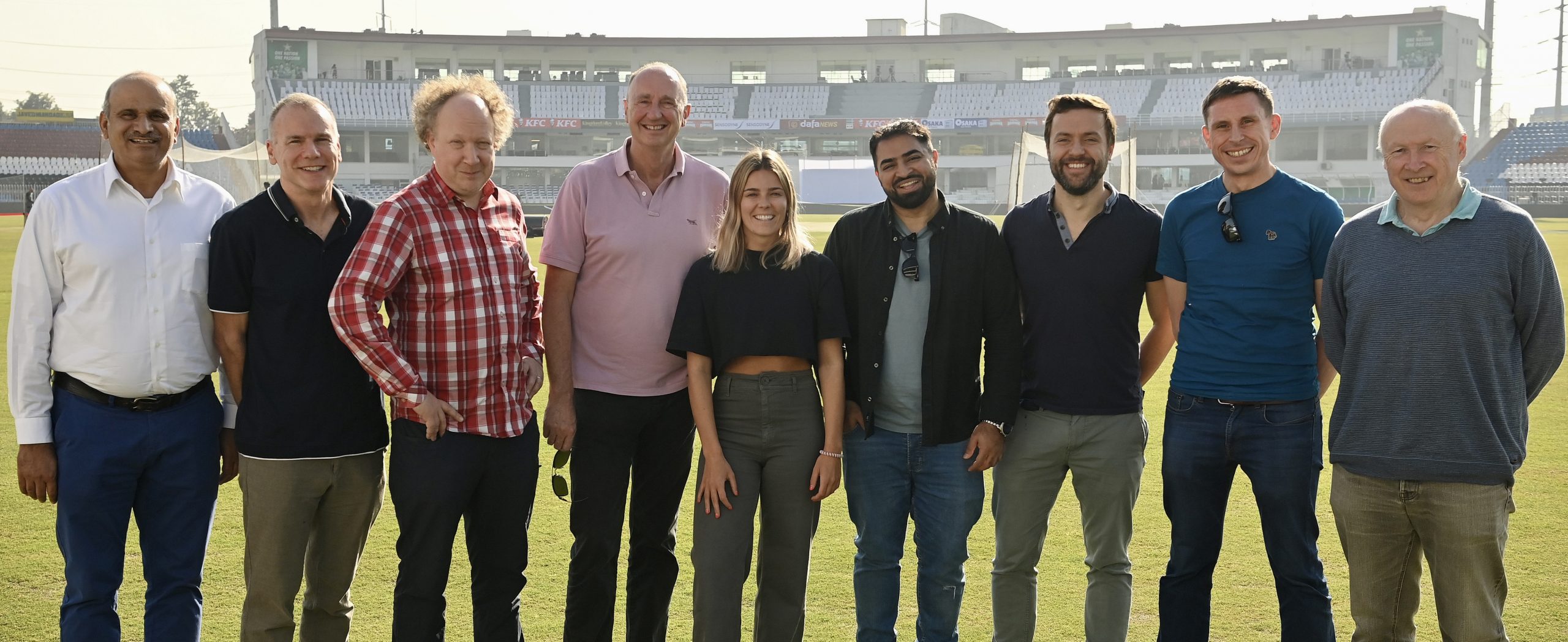 Early 2023, and already Test Match Special has had a busy winter. We were in Australia to record England adding the World T20 to their 50 overs World Cup triumph and we rustled up the team above to commentate on our first visit to Pakistan for 17 years.
It was a wonderful tour, and not just because Ben Stokes' team whitewashed the home team for the first time. Off the field, Pakistan's legendary hospitality was overwhelming and it was a tour none us will ever forget.
After four tours of duty in the past 12 months, or so, I'm on a short break from travelling until the summer but I will be building up to the excitement of the Ashes with what promises to be a brilliant theatre tour with Glenn McGrath. Meanwhile Phil Tufnell and I will be continuing our hugely popular show in the early spring.
All the details are on the Theatre page and I look forward to appearing on a stage near you soon!