2nd Test
[row][columns span="8″]
England win 2nd test by 247 runs
Thwarted for a time by rain, England eventually dismissed New Zealand for 220 with Graeme Swann taking 6 wickets – the third time he has taken 10 wickets in a test, and the first England spinner to do so at Headingley since Derek Underwood in 1975. James Anderson, pictured below receiving the champagne moment for the 1st test, claimed the final wicket – his 307th, which places him alongside the great Fred Trueman.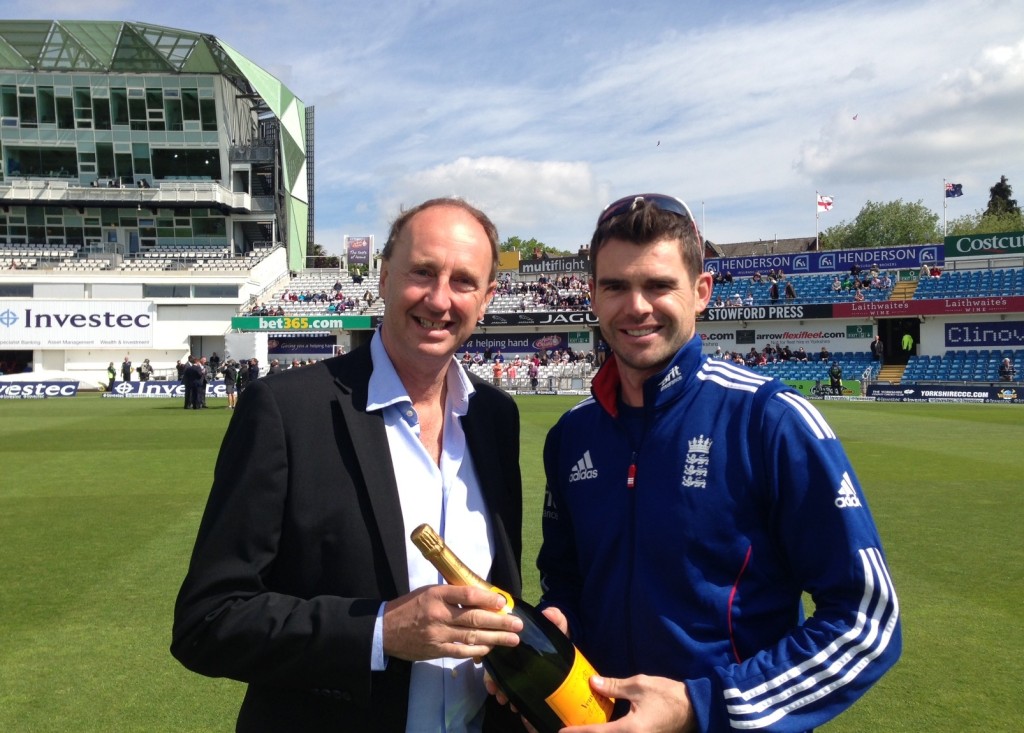 There has been a lot of debate about England's tactics during this weather-affected match. It is true, of course, that a victory vindicates a team's tactics – but assessing a team's performance runs deeper than simply reporting on victory or defeat. I believe that England were correct in not enforcing the follow on (others felt they should) because in the absence of swing, Graeme Swann would be their match winner. Batting a second time gave the opportunity for the pitch to deteriorate further. However, their batting thereafter was too conservative. In the knowledge that rain was forecast for the final day, a declaration at lunch on the 4th day with a lead of 429 would have been a more positive move. There was also scope for more attacking fields than those set.
The coach, Andy Flower was surprisingly defensive in an interview with me after the game. The questions put to him were simply those raised by the match itself, and I do hope that his replies do not reflect a negative mindset in the England camp. The interview is part of our latest podcast, or you can read an abridged transcript here.
The highlight of the match was undoubtedly Joe Root's first century. He became the first Yorkshireman to score his maiden test century at Headingley, putting on 124 with fellow Yorkshireman Jonny Bairstow (64) The ginga's were out in force in JB's honour!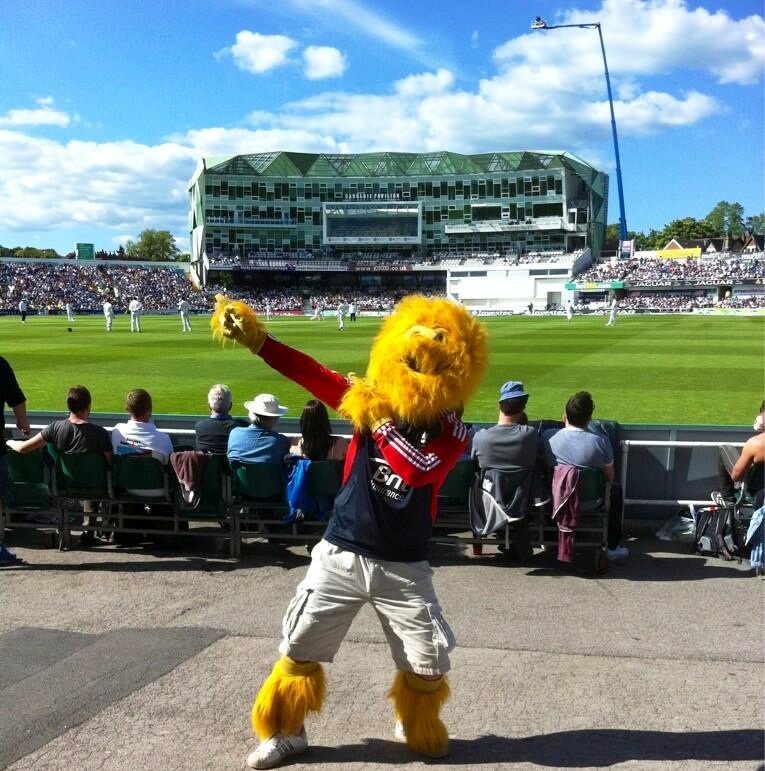 Meanwhile match referee David Boon showed us how splendidly hirsute he is these days, the sun shone over the Bank Holiday weekend and our View from the Boundary guest was Radio 2 favourite Ken Bruce (now available as a podcast)
To view my photo archive of the First Test vs New Zealand click here
[/columns]
[columns span="1″] [/columns]
[columns span="3″]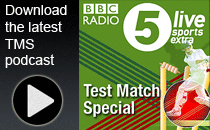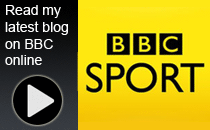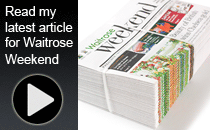 [/columns]
[/row]